Afenyo Markins, a lawyer, has joined Ghana's Grand Lodge of Freemasonry.
Photos of the Effuttu MP dressed as a Freemason have gone viral, and Ghanaians are divided.
To the uninitiated, the freemason movement is an occultic organization in which blood is shed and human sacrifices are made.
Others agree that Afenyo Markins made the right decision by joining an organization that will help him spiritually grow as a fine politician with the right ideologies instilled in him.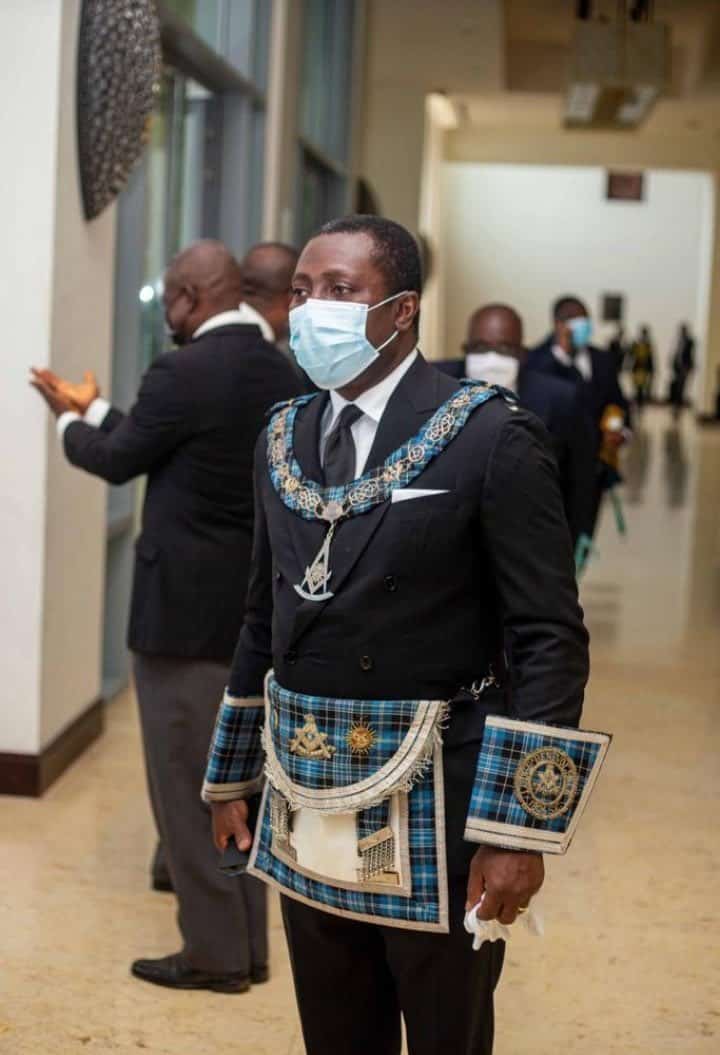 Awal Mohammed wrote: So Afenyo Markin is a member of Freemason? Eeeeeiiiiii.
Leslie wrote: Free Mason no be occult though
Kondi wrote: That's why they'll do anything for power. They can kill and they won't be hurt.
Emmanuel wrote: Nothing wrong with it. You choose your group of people you associate with in name of religion and social club so long as its not illegal