Ghanaian hiphop artiste Justice Amoah aka Patapaa Amisty has been trending in the news for the past 5 hours following reports that he has filed for divorce from his German wife Liha Miller.
It was previously reported that Patapaa and Liha are no longer together as a husband and wife, and the two separated amicably.
Patapaa and Liha have yet to publicly comment on the viral news, but it appears that the agenda behind the divorce reportage has been revealed by popular IG blogger @Aba The Great.
Patapaa and Liha are still together, according to Aba The Great, and the musician paid some bloggers to spread the fake news in order to promote his new song "Glass Nkoaa."
Aba The_ Great went on to say that Patapaa's fabricated divorce story will force many media outlets to grant him interviews, which he will use to promote his 'Glass Nkoaa' song.
See below.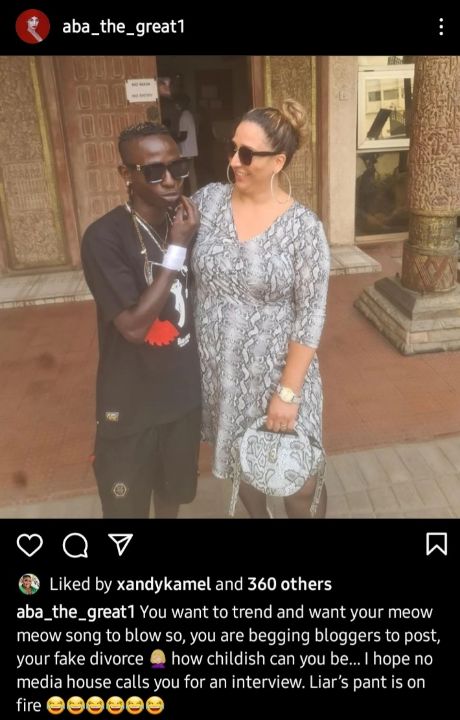 If Aba The Great's post is true, it is not the first time Patapaa and his wife have lied to the public in order to promote the singer's work.
Remember how, months after their marriage, Patapaa and Liha convinced us all that they were expecting their first child, only to discover that it was a complete Kwaku Ananse story?