According to wild allegations making the rounds on the internet, John Mahama's daughter, Farida Mahama, is reportedly dating Jackie Appiah's son.
Farida Mahama dropped a love emoji under a picture Jackie Appiah's son published on his Instagram page, sparking widespread rumours that the two celebrity adolescents are dating behind the scenes.
Damien responded to Farida Mahama's love emoji with a kiss emoji, implying that they are having a romantic relationship.
Netizens who happened across this romantic contact have since argued that the two are in a love affair and are unable to firmly proclaim their love life in the public realm due to their parents' marital status.
See below;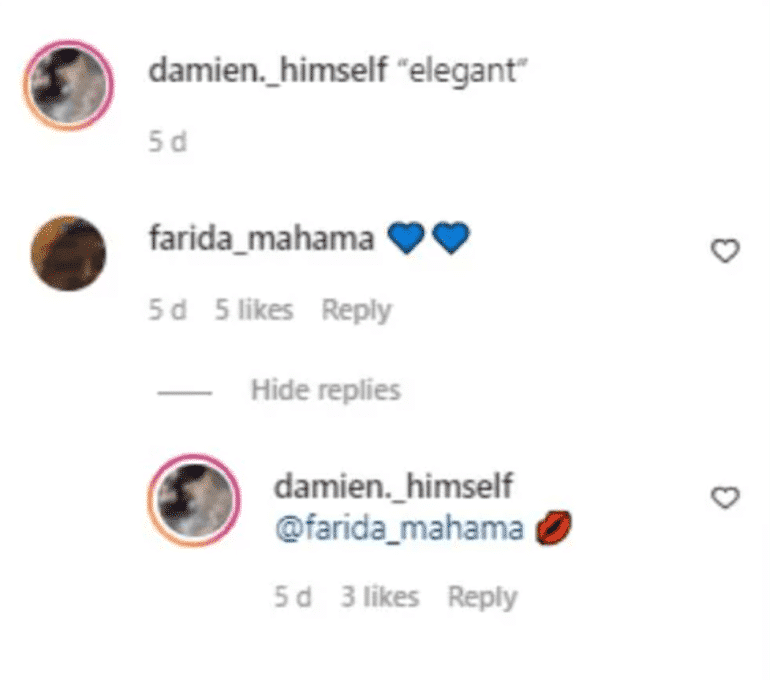 Well, since many people are yearning to know more about prince charming (Jackie Appiah's son), we at KUBILIVE have gathered some photos of him for our cherished readers.
See the pictures below;