Some friends can be cruel and heartless. Envy and jealousy can cause even your most trusted friend(s) to do the unthinkable, endangering your life.
This is the true story of a lovely lady. She was allegedly poisoned to death by her close friends, who had never wished her well.
According to a report, the light-skinned lady named Nana Adwoa was poisoned to death by her friends after telling them she was going to the UK in a few days.
Read the post below;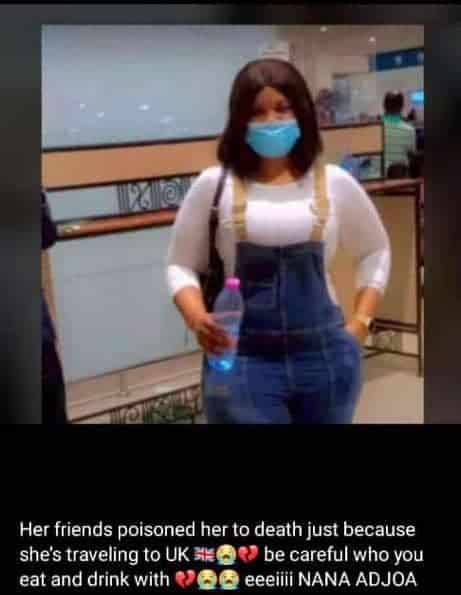 Much information about the incident has not yet been gathered; however, we have seen a video of beautiful Nana Adwoa on the sick bed, fighting for her precious life (apparently wasted by her friends).
Another video obtained shows the lady being carried to the mortuary while friends and hospital personnel cry.
Watch the disturbing video below;