Anita Akuffo, Ghanaian media personality, stunned her fans and followers on social media after sharing a jaw-dropping photo and video to announce her pregnancy.
The co-host of the popular reality show Date Rush posted a photo of herself with a large baby bump on Twitter, expressing her joy at becoming a mother for the first time.
Despite Anita's celebrity and popularity on the television matchmaking show, little is known about her love life. She has worked hard to keep her relationship hidden from members of the public who are always curious about who she is dating.
Sharing the supposed baby bump photo she wrote: "The best gift ever. Can't wait to show him to you all".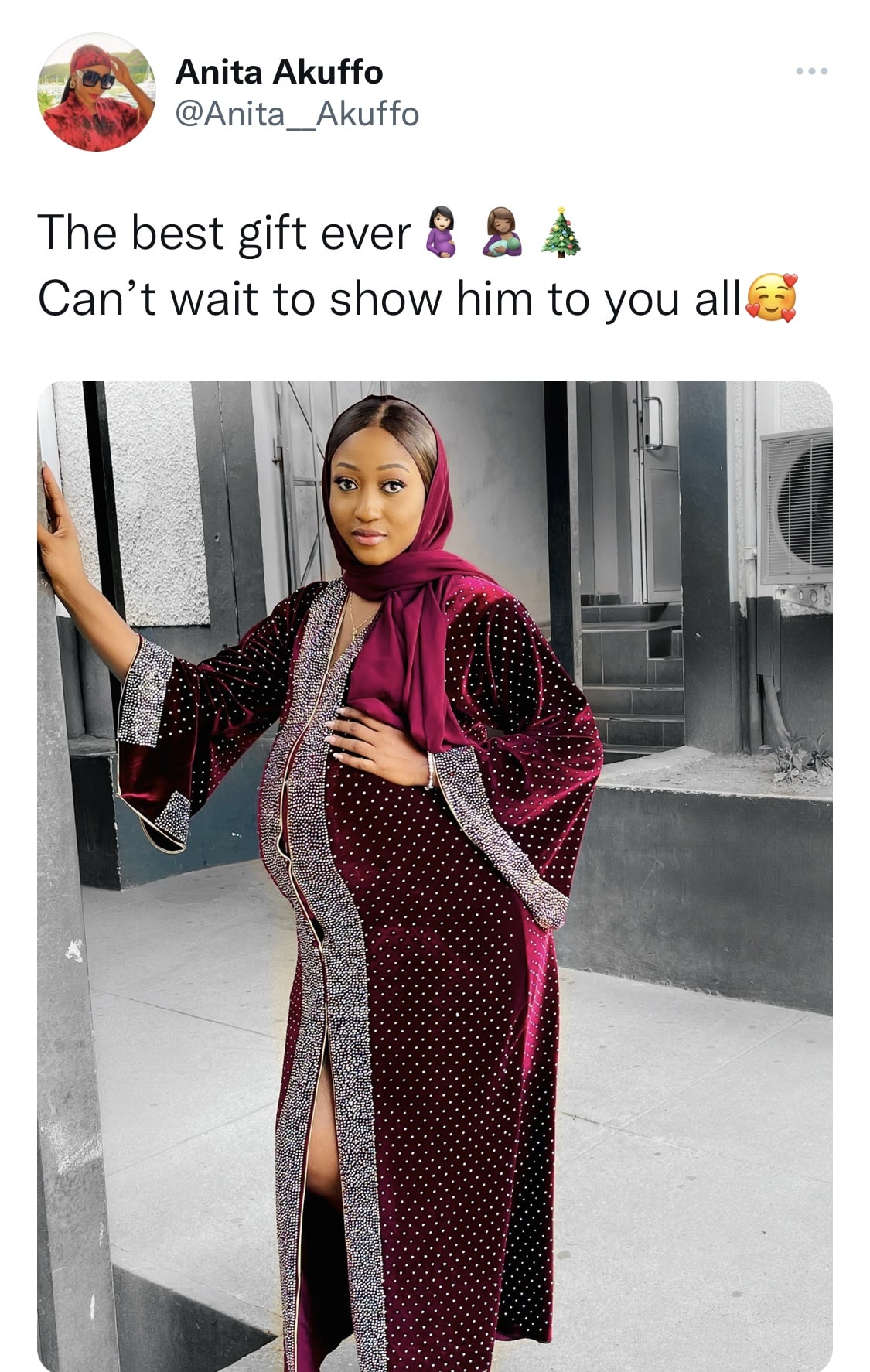 Many people are surprised to learn that Anita is pregnant, given that she was recently seen on TV and social media with a flat tummy.
While many are convinced that the TV3 presenter did indeed take seed, others have dismissed the image as a hoax designed to stir up controversy in the digital space.
To disprove the skeptics, Anita later shared a video of herself with a protruding stomach to prove the image was not doctored.
"Wei nso y3 ong editing?" [translates as: Is this editing as well?] she asked a fan who was adamant that the photo was edited.