Ghanaians are heaping scorn on the head of Paul Adom Otchere, the Board Chairman of the Ghana Airport Company, for spending GH34K on a Christmas tree.
He has refuted claims that the corporation spent GHS84,000 on four Christmas trees over the holidays.
The company paid GHS84,000 for the trees, but failed to pay staff' salaries on time, according to a Facebook user.
In a Facebook reaction, Mr Paul Adom Otchere believes the claims are incorrect.
"The lovely Christmas tree at Terminal 3 and three others cost a total of GHC 34,000, which was generously given by Jandel Limited at a substantial discount. (We'd like to express our gratitude to Jandel Limited.)"
Mr. Paul Adom Otchere also refuted reports that the company's employees were not paid in December.
"Favors and Arts provided the other inspirations at a total cost of GHC 84,000, of which GHC 50,000 was gained through sponsorship."
Mr. Paul Adom Otchere also denied that the company's employees had not been paid their December salary.
"All December pay and bonuses owing to employees have been paid."
Claims that bills for the trees were issued in his name are likewise false, according to him.
Such charges, he believes, are false.
"To claim that invoices from these two renowned organizations were issued in the name of the Board Chairman is ludicrous; it simply implies that the author of such baseless charges lacks basic knowledge of corporate workings."
Read Full Statement Below;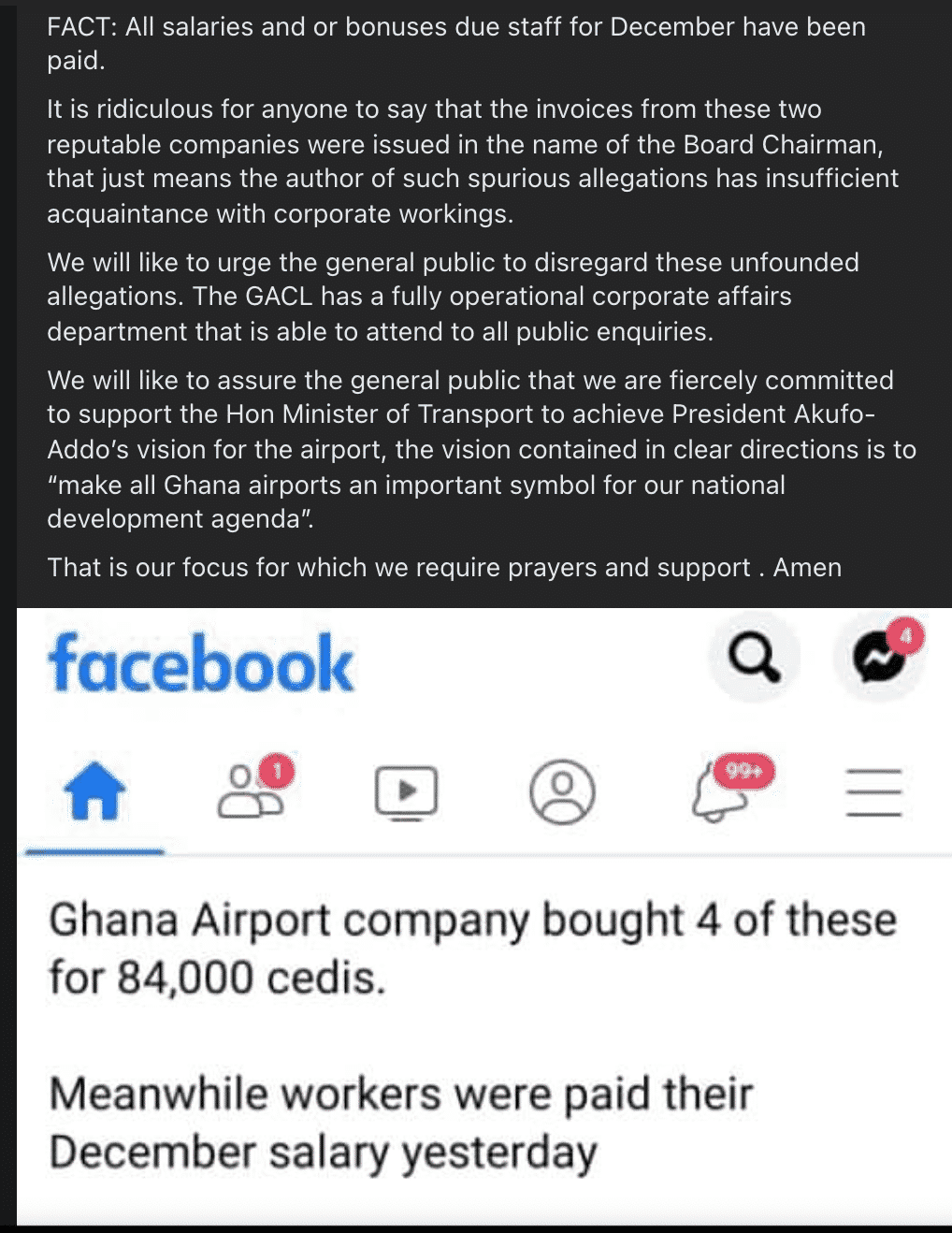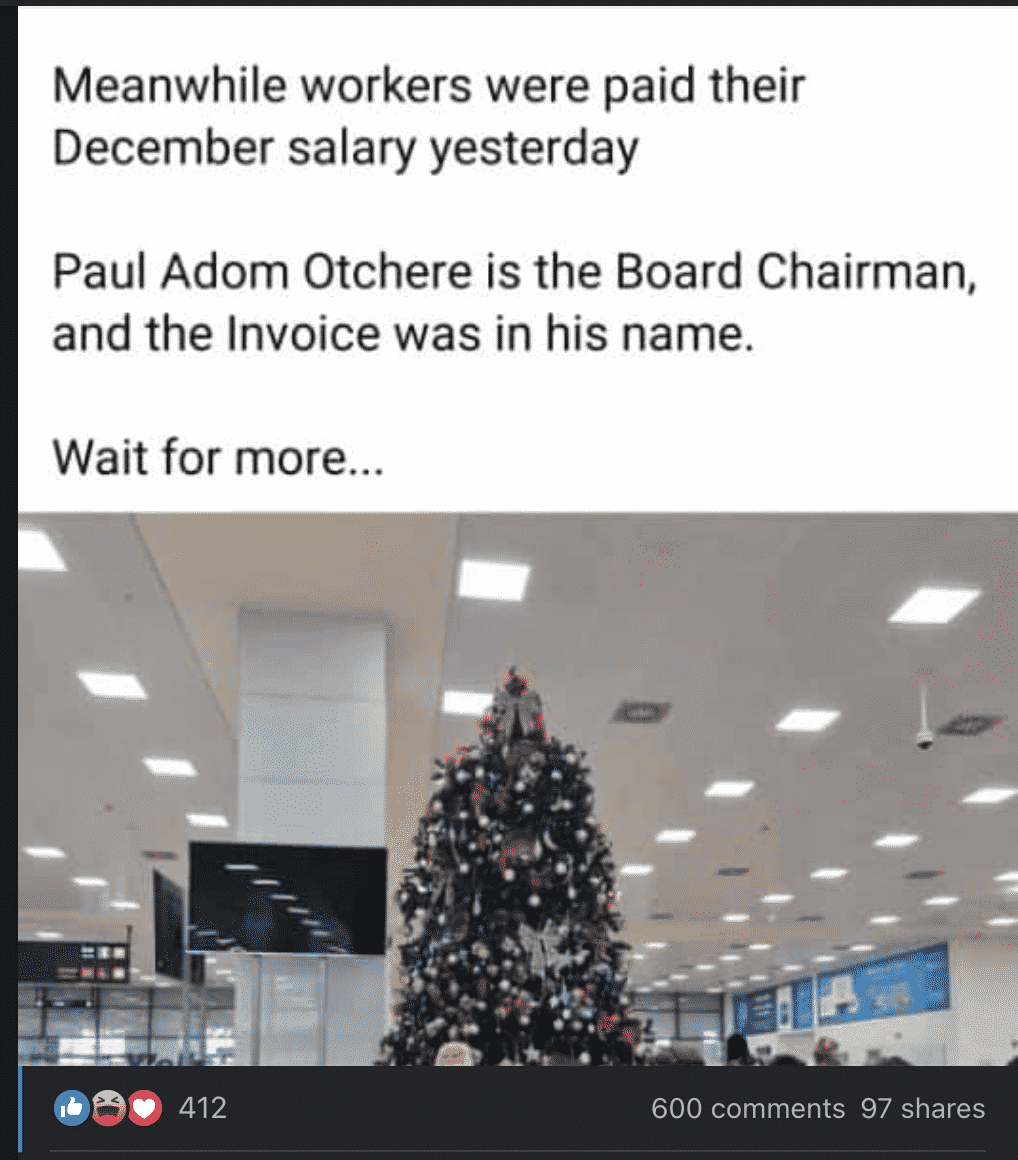 Ghanaians, on the other hand, have expressed their unhappiness with Paul Adom-Otchere for attempting to explain and justify why such a large sum was spent on the Christmas tree.
Many believe he should be charged with a felony and made to repay the money to the state if convicted. As a journalist, several people have expressed dissatisfaction with his chairmanship of the Ghana Airport Company Limited.